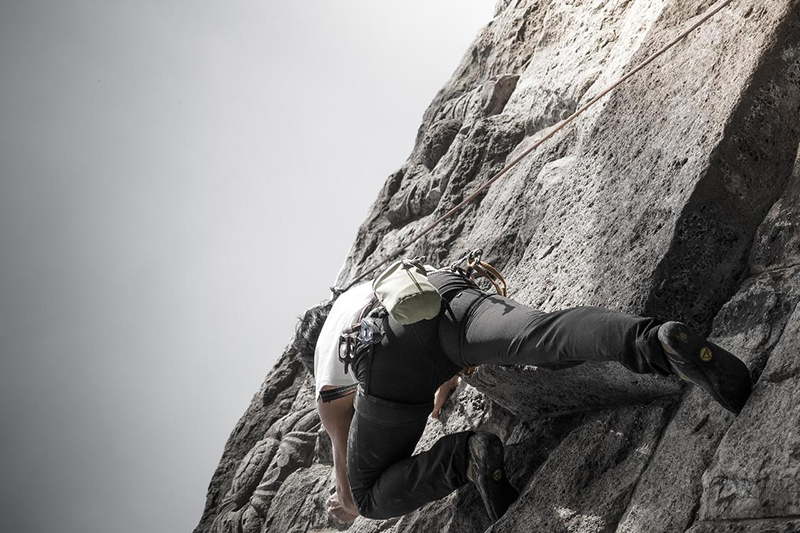 Exciting Challenges
Hi folks. It's my first blog this year and I have been putting it off because new things keep cropping up that I wanted to include. No doubt, weeks after you are reading this, I will be unveiling something new, whether it is a product, service or logistics change.
Like many businesses, we faced a lot of challenges last year and they have only increased this year. The biggest problem we face, and maybe the biggest ever for us, is the cost of importing. There are very few spots available because of a world shortage of containers and, as a result, freight costs have more than doubled to the US and have gone up a mind-boggling 400% to the UK (from £2500 to £10,000); this makes our existing business model unprofitable unless things change. I would like to hope that prices will return to the old 'normal', but why would they? If couriers are getting 4x the price for the same work, there is no incentive to reduce the price. It all comes down to supply and demand and currently, there isn't enough supply or competition in this market. Usually, in any market, you would see suppliers lowering their price against each other to win business, but there is a reason why some sea cargo operators have been referred to as a cartel.
Instead of moaning about something I have no control of, I'm up for the challenge. We are currently working on a new type of stuffing foam that can survive being vacuumed sealed for a long period of time and still spring back to life when opened. It's important that the quality of the product does not change if we proceed, and that's why we are continuing our experiments, but if it works it will have a real added bonus for you.
Prices stay the same, even if the existing sea freight costs don't come down. You will find other suppliers raising their price to make up for the massive hike in import costs, but we won't have to.

Your shipping costs will come down if you are ordering larger quantities. In Canada, one box of seventeen Cubbies can cost upwards of $35 – if the pods are sealed flat, we could fit up to fifty inside the same box for the same price. A saving of $70.

Storage. Imagine fifty Cubbies being held in one box, instead of more than three currently. It will save you a lot of room.
There are few downsides to this. You will receive the skin of the Cubby and the pods in separate bags, but that will actually save you the job of unstuffing them anyway. 
Also, if we find it takes a few days for the stuffing pods to bounce back, that time is made up in transit to your customers. Therefore, you never need to unseal the pods until you get that sale.
The US & Canada have been without new stock since early December. There was little I could have done about this and have been paying for storage of a full container of stock since January. The shipment has since left and should arrive middle of April. There are a few weeks of port congestion which is causing not just delays but added import costs to me, but we just have to sit and wait and not get ruffled about situations beyond our control.
We have a problem with Canada as the shipping costs, not just my costs to import but also your costs have gone up quite a lot. This problem will not be solved until we get the vacuum seal solution. We are working at the possibility of having a sole Canadian distributor as our existing warehouse and import costs are too high. Nothing has been agreed and we still have quite a lot of SKU's available at our Manitoba warehouse, but once they are gone, we won't have a replenishment until the summer.
New Warehouse(s)
The Brexit free trade agreement is as far from free trade as you can possibly imagine. The EU have been playing rings around our government and the cost to export from our UK warehouse to Europe has skyrocketed. It's not so bad if you are ordering smaller amounts, but for our bigger customers, they are getting billed 30-40% of their invoice in duties (I thought it was free trade?) and admin fees. It's foul play and it has made so many people upset. However, I cannot do anything about it so we must adapt. We have no choice but to open up a branch in Germany where all our EU bound orders will come out of. We have been in deep discussions with a reputable German warehouse, where we expect nothing less than good, solid German efficiency, and not the mediocre performance from our UK warehouse.
If you had ordered from our UK warehouse in December, you may have been confused as to why it was taking so long to receive your order. It's a good question! The fact is they had huge capacity problems, added on to all the mistakes they were already making, we really had to make changes (again).
We are close to agreeing on a lease for our first very own warehouse, run exclusively by us (no more excuses). We have found a good spot in Lancashire near our existing office and despite the big increase in operating costs, knowing we are in charge of our own performance and we don't ever again have to rely on third parties to do a decent job, gives me great peace of mind.
We have a big shipment coming in two weeks and we have very little time to get ready for it, but it makes things very exciting.
Christmas Pre Order
We've never done this before but last Christmas we sold out so quickly on several items and I didn't want to make the mistake again. This time we are doing a Christmas pre-order at the end of March where you can place an order for the exact quantity you want, no caps, and we will only ask for a small deposit for anyone ordering quantities of a box or more. The downside to this is, I will not be bringing in more than what is pre-ordered so if you sell out there will not be any more available from us for the season.
New Design
What is the biggest bugbear you have with embroidering the blankies/Dumbles?
The answer is always the embroidery showing through on the back. I know several customers who spend the time unpicking the seam to embroider inside the fabric and then restitch by hand the product – this is very time-consuming. So, I have been working on a solution that allows you to embroider inside the blanket and also close shut the seam without ever touching a needle (oh my, tell me more!)
There's been quite a heated debate on our Facebook group about this design and it is a little complicated, but it involves a new Lovie blanket with the seam open and the stitching very loose. The opening has to be wide enough for your embroidery frame to go inside and the stitches can be pulled shut like a drawstring, bit by bit, until all that is left is a double closed knot at the end and you snip off all the loose thread. I haven't invented the lightbulb here, but our industry isn't very revolutionary, so I think it's quite a big deal if it works.
The sticking point is safety, as you may have to self-certify the final product if you are closing the seam yourself (as an open seam would not be suitable for all ages). This isn't as daunting as is sounds because there are tens of thousands of Etsy-like crafters who are classed as Small Batch Manufacturers and don't need to pay to have products recertified, nor have to get comprehensive insurance. Another good thing is we will test the product for flammability, small parts and quality leaving you only one area to certify and that's the seam closure (which is not a safety hazard in itself). We are currently researching these options, and there is a handy website where you can download a free report on Compliance for Handmade Sellers
New Branding to the Harlequin Range
I was reading a review from a consumer who purchased a harlequin bunny and she commented that her baby was admiring all the different fabrics of the Cubby, and it hit me; these would make a great Baby Sensory gift. The title Harlequin was just a random name for the range and doesn't work well for internet searches. Having a product labelled Baby Sensory Range will increase the reach of customers looking for that type of product. The fact that they can get it with a child's name on, for them to see and recognise, only adds to their early year's development.
I will make adding some additional sensory touches to this range for next year. Don't worry, I will not change how the existing range looks, just adding a few little extras that your customers will appreciate. You can read more here.
New products to keep an eye out for this year:
And finally…
I'm opening up a new business. Once we get our own warehouse in the UK we will be in a position expand our offerings into the embroidery market. I'm nervously excited…