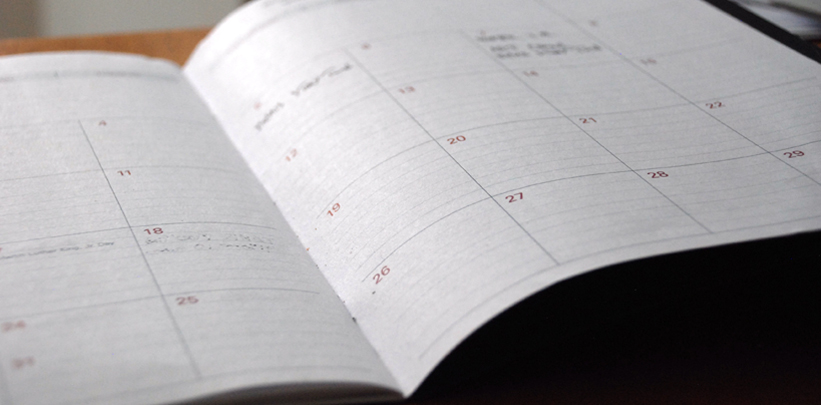 Mid-Year Report 2019
Hello embroiderers,
So, I do a bi-annual update and have been doing since 2016. I'm late for this year's Mid-Year blog as I usually do it at the end of June. I've been waiting for the completion of software (what's new) and I wanted to show you and get some valuable feedback.
Sales for most of our community are down YOY, and it is down to many different factors. As usual, our stock levels have been a factor in either a loss of sales or loss of regular custom. We've been bleeding business to competitors or alternative personalised gifts because we've struggled to stay on top of maintaining stock. I have said in the past that 'we will be fully stocked soon', but I won't say it this year. This is because we have to rely on suppliers to get the products made and then ship them in so nothing can be guaranteed at this time.
In recent years, our production times have increased 40% and it has taken us a long time to get back ahead and have a long enough pipeline of orders, all while financing them. The good news is that we have never had a bigger pipeline of purchase orders than we do right now, and we've just placed two more orders for February, and at the end of next month we'll be placing orders for March, and so on. And yes, plenty of grey bunnies!
New Cubbies
I always like to show off new Cubby designs so here are some that we have been working on this year that will arrive by the New Year.
I have reached out for feedback on our Facebook groups and there has been rich discussion and smart suggestions on improvement. I take all the feedback on-board because you are right more times than me (I was right in 2015 about the Harlequin range though :-).
Out of Retirement
I've received a lot of feedback over the years that people have lost sales from past customers looking to purchase Cubbies they have ordered in the past. I have not wanted to keep the same designs from 2014 and would prefer to redesign them, but I hear the complaints that have been made. We surveyed both our Facebook groups and they were fairly consistent. Based on this, we are bringing back the classic pug, tiger & rainbow bear which should arrive in the New Year. We are also open to bringing back the classic style of the horse, moose, cow and lion later in 2020.

R&D
I've been developing the personalised software, on and off, since 2015. I've found that even if I have the best Amazon-like functionality, getting people to purchase online is never going to be a significant amount. I've found online sales to be a huge challenge and I'm no longer focused on trying to convert this way. However, I'm still working on it and developing new ideas for the website and digitisation (I'm addicted). Despite spending a king's ransom on web development, I am still keen to try and look for improvements. In the future, I hope to find one where I can share the software out to you guys to help convert more sales.
Deco Network
We have been playing around with this software for about six months. It is a company that works in the apparel/imprint industry where you build your website within their website. The good thing with this is that they host your website for you and you don't have to be spending money on updates and security. However, you are limited to their framework and, although they seem open to suggestions, they aren't quick to add needed features which means if they are missing something you need, you'll have to lump it or leave it. The digitisation is fairly good and also looks good on mobile. Editing the text itself can be a challenge. It's not easy or clear (from the front end) how to change the font and text has to be manually decreased in size to make sure it doesn't exceed the print area. This isn't ideal for us but it's the best process we have had so far. And best of all, once the order is submitted, the file comes to you as a complete embroidery design so you don't have to spend any time editing or re-sizing. Click the below links to have a play:
Here, we give the user the choice of embroidery design before they choose their Cubby. We also did it the other way around but customers are drawn to the embroidery designs first and the choice of Cubby second. The user can scroll down and choose their Cubby first, but they are still faced with the same embroidery design options seen here.

I like how all the Cubbies are available to see here. A good feature of this setup is that you can see what your design looks like embedded onto each Cubby without having to go back and reload the page each time.

I like how we've presented this pre-made "I Love You to the Moon and Back" embroidery design with a name + initial. You can switch between the three Dumbles, change the colour of the name and edit the font if you select "Customise Design". We also made a blue/orange version of the embroidery design and the birth block. Easy to navigate and understand and does not require a lot of faffing about, either on the customer side or on our side.
If the site works well, we can duplicate it and sell it on as a template for anyone who is looking to increase their online sales and presence. This is a future idea but may be cost-prohibitive. At the moment, we're doing all the hard graft and design so you don't have to. As always, I have high hopes.
Finally, I'm trying to install new digitising software onto an Android tablet to be used in a retail environment that will enable the consumer to self-design and checkout without staff assistance. The order is electronically sent to where it needs to go, and the customer can come back in an hour or so to collect. However, this has proven to be much more complicated than first envisioned.
The complications lie in converting our website to look like a kiosk display and then integrating the framework with a payment gateway. Unless you are building a native android app from scratch (big bucks), the software to integrate the two is not available, and I am having to hire very skilled developers to build modules for this to link up software for that… it's complicated stuff.
If we achieve the goal of placing this technology in a retail environment, it could open a lot of doors. Anyone with an embroidery shop would benefit greatly by having your customers design and pay for their Cubby without ever needing to interact with you. The costs involved are the Android tablet, the stand, a small set up cost and monthly maintenance but I would be willing to share all these costs as well leasing out the software we have built, at no charge.

Back in 2015, I was working on the Embelli idea, which never came to fruition (and was never even close). This time, it feels different. I think by December, I could have it ready in a pilot shop and hopefully start offering this Retail Kiosk Solution to you guys in the New Year.