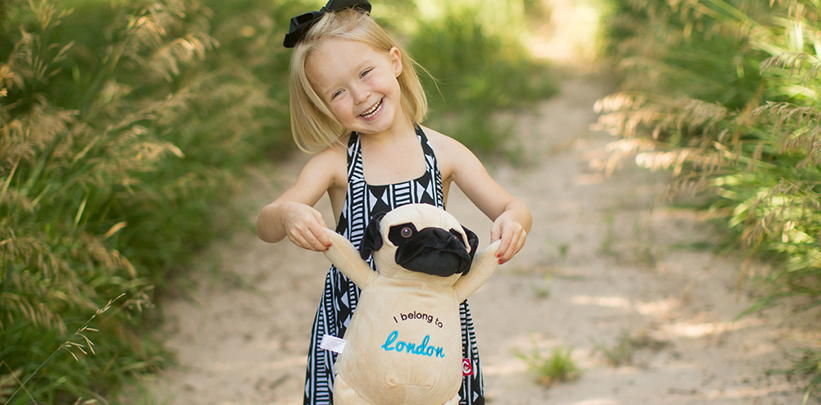 NEW WEBSITE RETAIL POLICY
(don't fret, it's good news for you)
I was asked a question recently about why we sold retail on our website when we are the manufacturer and wholesaler. Before we started doing retail sales we would get daily request on how and where consumers could buy. Back then, we had a "where to buy" retail page with pins on a map. It wasn't often utilised and it became a brilliant marketing tool for my competitors (some of you might remember those 30% off letters you got in the post). So, like Gund, TY or Jellycat, the website for our brand was also a place to buy.
Something troubled me recently. As you may well know, we have new advertising guidelines that advise the best ways to advertise the product by it's trademarked, brand name "Cubbies". It was suggested that, maybe, this guideline was in fact a scheme to steal your retail customers and have all retail sales to ourselves (insert Dr. Evil laugh). Now, I know this was not the case, and the amount of retail orders we get is way too small to even consider alienating our wholesale customers. However, the very thought that someone may be thinking that disturbed me.
So, I am announcing a new policy to wipe away anyone's fears that our advertising guidelines is anything other than guidelines on how best to advertise the brand.
From now on, all retail orders we get from our website will be offered back to you, our retailers, through the private Facebook groups. We will provide you with all the details along with the digital embroidery design and credit you the cost of what the customer paid for (minus a £1.50 digitising fee). You can even include your own marketing material with each delivery if you like – "Embroidered with love and care by XXX". If it helps you it will help us!
I care a lot about what our customers feel towards us, our new products and their experiences with trying to order. I know we cannot please everyone all of the time but that doesn't stop us from trying. If you feel there is a feature, or service, or product that we may be lacking that would improve your experience with Cubbies, please make a suggestion and we'll consider it. If it's just a little better, it's still better.