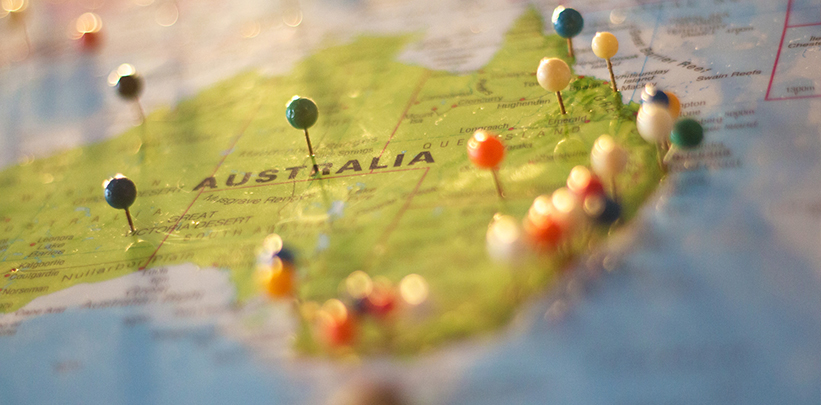 A MESSAGE FROM DOWN UNDER
Thank you to each and every one of our stockists for your patience during what has been a challenging, exciting and productive year. If you asked us at the start of the year what I would expect to do for the year, it was nothing like what we have done. Feel like we have achieved an awful lot but still have a lot to learn.
I went to work one Saturday morning in mid January to receive an email from Lee with a request to go to England in two weeks to attend a Fair with them, and discuss the future of Cubbies in Australia, so much for my quiet Saturday morning of catching up the bookwork, due to me being a little chicken of that big adventure and the timing was just too short, we arranged to go to Hong Kong in April and met up, and then go to the Canton Fair in China, what a whirlwind experience that was for both Shane and I, so good to finally met Lee and Fiona. A wonderful experience, I am now getting keen to go again, might need to do some talking to get Shane back though, would be so much easier second time around, I am sure.
With this adventure came many changes for all of us, I am now working for Baby Cubbies Australia instead of importing the Cubbies myself, which is going to be a lot better for the future of Cubbies here in Australia, I am more involved with the Company now and have more of an input, which is great, there has been some little teething problems but I believe we are getting there and am very excited about 2017. I can't believe how many new things I have learnt and implemented, nothing like doing all this on the run (seems to be the only way I work).
Again, I would just like to say thank you for your support over this year, I believe we are heading in a very strong direction and the company will go from strength to strength, which will help you all to grow your wholesale business into a successful business, adapt the changes and use them to help your grow.
Hope you all had a wonderful Christmas and are looking forward to an exciting New Year.
Bring on 2017 :)