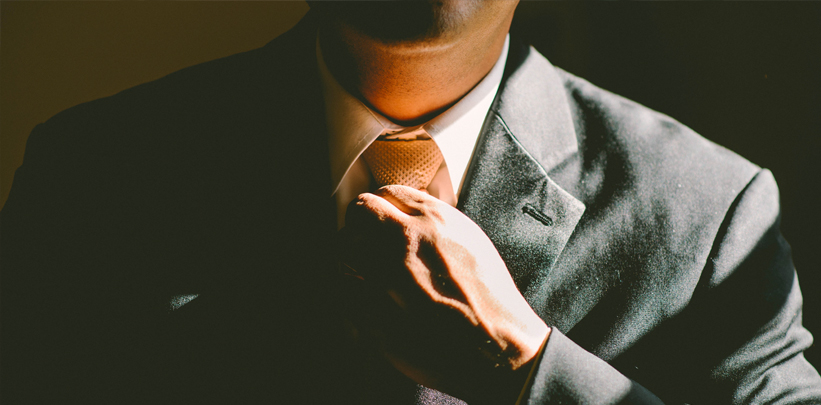 FROM ONE BUSINESS OWNER TO THE NEXT
In the dark days, I always said to myself; "if it was easy, everyone would be doing it…"
There's no scheme out there to get rich quick. Having your own business is what everyone truly wants, but it really is the hardest way to make an easy living. It took me two years before I saw a monthly profit with Cubbies. In the middle of those two years I quit in the hope of finding a "real" job, but like my previous efforts in the private sector, it didn't work out and I was back with an idea and a distant dream. I guess the truth behind why I kept plugging away with Cubbies was I had nothing else to fall back on or hope for. But despite the mediocrity of seeing such poor sales in the early days I still believed the product had potential.
In 2010 I walked away from Cubbies. Six months later I went back to give it one more try. I'm so glad I did…
I remember my first customer. And my second. I remember calling up my first distributor and asking them if they remember me from the time I had worked for a different supplier. They had wanted to pay me Net 30 days and I really wanted to tell them "but my rent is due next week!" It was a slow grind but I worked on the pretext of always wanting to be in a better position than I was the week before. In the early days that was always calculated by the amount of customers and orders I had but then I started to work on ideas and structure. Whether it was implementing a new safety feature, developing a new product, implementing better software, having marketing material created and sourcing new, more affordable suppliers, it had to be better or more efficient. If I hadn't done something to make Cubbies better than the previous week then to me I was failing. I had to take my business, make sure it had potential, put it on the right path and keep moving forward. Onwards and upwards, I always liked to say. You just keep ploughing on and if you do it well you see light at the end of the tunnel.
Favourite quotes to keep my mind focused
Never make the same mistake twice.
Sometimes you feel compelled, or under pressure to cut a corner, but you've taken that choice a previous time and got stung. Learn from past mistakes or you'll never learn at all.
Onwards and Upwards.
Having a bad day? Just keep your head down and your mind on the goal. Keep working on your business (not in it) and making sure you're in a better place next week than you are this week.
If it was easy, everyone would be doing it.
Owning your own business is easy. Making a comfortable living from it, far from it. I love owning my own business. I would never work for anyone else again, but man, have I had to work hard and feel like a fool for so long to finally make it. It's not easy, But achievable if you keep plugging away.
Don't have dreams, have goals.
Have a goal in life; make a plan on how you will get there; and put it in to action. Otherwise, it's all just a dream and they never come true just by wishing for it.
I hear a lot of great positive business stories that have been created with Cubbies. It's tremendously rewarding to know normal, middle class, everyday folk are benefitting from our little critters and I know that the better we get the more successful you'll become. But I'm not resting on my laurels for a second. In my New Year message I spoke about our plans for 2016 and I wanted to focus on what we can do to help everyone not just with your sales but also your wallet.
We did a pre order at the end of January for the new stock that recently arrived and although people have commented how much they love the unicorns in particular, waiting 8 weeks after payment is far too long. As a fellow business owner from my basement I know all about cash flow and it's still a big issue for us. The reason why we took pre orders was to control the demand and prevent us selling out on the first day of arrival (people who are late would lose out.) I've decided that we will only do pre-orders on limited items for no more than three weeks, but most importantly, I'll bring in enough stock to avoid selling out in the first place!
Inventory management has always been difficult for us because we are always bringing new stuff in and have more of a demand to supply. I won't stop creating new designs or upgrading older styles but we have started to stockpile many more of our number ones like the unicorns, bunnies, lambs and bears so come August you can order on the day you need them and we should have all the core items. This does mean I am phasing out a lot of the past designs to make way, and also redesigning old designs like the turtle, panda and butterfly. I will send an update next month on all the new stuff that is coming in; they will be epic, I promise.
We're doing the occasional Pot Luck package on the Facebook groups. The package is usually about 25% off and free shipping. Well worth snapping up. If you're a current stockist but not a member of our Facebook group please email us and we will be glad to see you.
Keep a constant eye on Trade Gecko to look for items that have arrived that you were not aware of. Also, we have many items that are on sale so take advantage while you can.
Next month I'll be discussing ways of getting new customers, growing your brand and examples of who does what so well.
Happy sewing guys!